biz.Exchange: Use Happiness to Reset, Reinvent and Reimagine Your Growth
Tuesday, May 17, 2022 (11:00 AM - 12:00 PM) (EDT)
Description
*Virtual Event*
No matter where you are in your career, feeling fulfilled and growing in your profession are fueled by happiness. And of course, the inverse is also true: when you're satisfied with your work, happiness tends to follow. But first there are myths about happiness and work to bust, and ways to reset, reinvent and reimagine your potential.
Whether you're just starting out or quite seasoned in your career, join us for a lively discussion about happiness at work, and how happiness can fuel your career and life.
Attendees will leave this workshop with:
Key advice for your career growth
Approaches for leveraging happiness for your career growth
Insights about the myths and barriers to avoid in your career growth
Presented by:
Dr. Tracy Brower, PhD, MM, MCRW
Author, The Secrets to Happiness at Work and Bring Work to Life
Contributor, Forbes.com and Fast Company
Vice President of Workplace Insight, Steelcase/Intivity
If you would like to know more about the presenter, please click here
This webinar is brought to you by: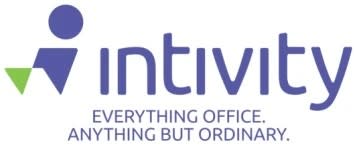 Special thanks to our biz.Exchange Professional Development Event Series Sponsor: Five Star Bank
Greater Rochester Chamber also acknowledges the generous support of our 2022 All Access Event Series Sponsors: Indotronix Avani & Chase
About our biz.Exchange Professional Development Event Series:

No matter your status in the business world, this professional development series can benefit you. Our biz.Exchange professional development event series is made up of interactive workshop presentations that aim to bring business expertise to a diverse audience. Each session offers guidance and advice from experts in their field and serves as a discussion starter to carry on well beyond the event.
If you would like to share topic ideas pertaining to this event series, please contact events director, Susan George at Susan.George@GreaterRochesterChamber.com. We value your feedback and input to ensure we are bringing you informative events that benefit our members.
Sponsors
2022 All-Access Event Sponsor
Chase

Indotronix Avani
2022 Series Sponsor
Five Star Bank
Zoom

Tuesday, May 17, 2022 (11:00 AM - 12:00 PM) (EDT)
Categories
biz.Exchange: Professional Development Series