biz.Exchange: Virtual Communication: Words Matter
Wednesday, July 27, 2022 (11:00 AM - 12:00 PM) (EDT)
Description
*Virtual Interactive Webinar*
Making the most of your professional reputation starts with how you communicate and the impression you make. In our increasingly virtual world, written communication like email and chats are often your first opportunity to introduce yourself, and software platforms like Slack, Teams, Miro, and others are increasingly popular ways to communicate and collaborate.
Join Greater Rochester Chamber's biz.Exchange professional development interactive webinar where you will get tips and tools to ensure that your communications demonstrate your professionalism, confidence, and individuality. We will cover everything from "emailing like a boss" to how to professionally handle inevitable written communication mistakes when they occur! In addition, we will also address common modern concerns regarding written miscommunications, such as use of gender pronouns in signature blocks.
You will learn:
How to maintain a professional tone
Being efficient in your communication style
Using appropriate tone to avoid misunderstandings
Keeping the text clear and brief
Avoiding controversial topics
How to collaborate using modern platforms for efficiencies and time management

Presented by: Lorisa D. LaRocca, Esq., Partner, Woods Oviatt Gilman LLP. If you would like more information about the presenter, please click here.

Special thanks to our biz.Exchange Professional Development Event Series Sponsor: Five Star Bank
About our biz.Exchange Professional Development Event Series:

No matter your status in the business world, this professional development series can benefit you. Our biz.Exchange professional development event series is made up of interactive workshop presentations that aim to bring business expertise to a diverse audience. Each session offers guidance and advice from experts in their field and serves as a discussion starter to carry on well beyond the event.
If you would like to share topic ideas pertaining to this event series, please contact events director, Susan George at Susan.George@GreaterRochesterChamber.com. We value your feedback and input to ensure we are bringing you informative events that benefit our members.
2022 Series Sponsor: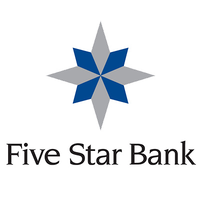 Zoom

Wednesday, July 27, 2022 (11:00 AM - 12:00 PM) (EDT)
Categories
biz.Exchange: Professional Development Series