Chamber Counsel: Opioid Addiction: A Guide for Employers
Tuesday, September 26, 2023 (9:00 AM - 10:00 AM) (EDT)
Description
*Virtual Event*
Join Greater Rochester Chamber for our Chamber Counsel webinar on Tuesday, September 26th from 9 to 10am about the growing epidemic of Opioid Addiction. The opioid addiction and overdose crisis continues to have significant repercussions on our communities and workplaces. In this webinar, we have assembled a panel of esteemed local experts to provide invaluable insights for employers to proactively address this issue both from a medical and compliance standpoint.
Dr. Michael D. Mendoza, MD, MPH, MS, Commissioner of Public Health for Monroe County, will shed light on how opioid misuse is impacting communities and what actions employers need to take to prepare themselves and their organizations to respond effectively. Dr. Mendoza will also offer essential training in the administration of Narcan, a nasal spray treatment for opioid overdose. A complimentary Narcan kit (a $140 value) will be provided to the webinar attendees. If you wish to obtain one, please email Cassidy.Franklin@GreaterRochesterChamber.com after this webinar to obtain your complimenatry Narcan kit through the Commisioner's Office.
Additionally, Mike Lingle, Counsel in the Labor & Employment Group at Nixon Peabody LLP, will delve into the legal considerations that employers must be aware of when dealing with the effects of the opioid crisis. His insights will cover updating drug testing policies, accommodating leave requests for treatment, addressing performance issues related to addiction, handling overdose incidents involving employees at the workplace, and the potential impact of Good Samaritan laws.
Don't miss this opportunity to equip yourself with the knowledge and tools necessary to address opioid addiction in the workplace. Join us for this essential webinar that can make a difference in your organization and community.

This webinar is sponsored and brought to you by: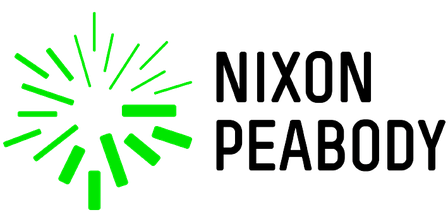 Greater Rochester Chamber acknowledges the generous support of our 2023 All Access Event Series Sponsors:
Indotronix Avani & three+one.
Questions? Contact Events Specialist, Cassidy Franklin at Cassidy.Franklin@GreaterRochesterChamber.com
About the Chamber Counsel Event Series:
Chamber Counsel is designed to enhance the growth of small to mid-size businesses through informed analysis and management of legal issues. In each session, an expert attorney educates attendees on an important legal topic that is essential to the future of their organization. This is a great opportunity for small to mid-size companies to learn how to be prepared and take steps now to avoid legal pitfalls down the road. The Chamber Counsel event series is complimentary and open only to Greater Rochester Chamber members.
For more information, or to find out how you can sponsor a Greater Rochester Chamber event series, please contact Events Director, Susan George, at Susan.George@GreaterRochesterChamber.com
Pricing
Complimentary - Open to Greater Rochester Chamber Members Only
Tuesday, September 26, 2023 (9:00 AM - 10:00 AM) (EDT)
Categories
Chamber Counsel